Newsletter #5
Topics:
I) Strok@lliance's scientific conference will be held every two years: see you in spring 2020!
II) European Stroke Action Plan 2018–2030: What about preclinical science?
III) VIDEO RELEASE – How does Strok@lliance commit to provide better preclinical services?
I) Strok@lliance's scientific conference will be held every two years see you in spring 2020!
For the past two years, Strok@lliance has organised free annual scientific meetings focused on translational models and tools, bridging the gap between bench and bedside. Thanks to the 40-50 pharmaceutical industry attendees, all of whom are involved in drug development in the field of stroke, these events have proved a great success.
What happened at these meetings? Each year, neurologists, neuroradiologists, neurosurgeons and scientists have gathered at the prestigious Maison de la Chimie in Paris to spend a full day connecting preclinical and clinical practices, shedding light on the reality of human pathology and how it can be modelled in animals. In 2017, the day provided an overview of stroke aetiology, current acute management practices and animal modelling, and in 2018, the focus was on post-stroke deficit evaluation and rehabilitation, in both clinical and preclinical settings.
What's next? Strok@lliance's scientific conference will now be held every two years, to build the programme's scientific quality. We look forward to seeing you in spring 2020 for our next event in Paris, where we expect to focus on translational imagery tools.
Please drop us a line if other topics are of interest to you… the more we share, the more our practice will improve! contact@strokalliance.com
II) European Stroke Action Plan 2018–2030: What about preclinical science?
Combatting stroke: pan-European team work
Stroke remains one of the leading causes of death and disability in Europe, and projections show that incidence of stroke is not set to fall in the next decade or beyond. According to the European Stroke Organisation (ESO): "There is compelling evidence that stroke is highly preventable, treatable and manageable. However, this requires the joint actions of governments, support organisations, healthcare professionals, clinical and preclinical researchers and the pharmaceutical and device industries".
This is why ESO has published a European Stroke Action Plan for 2018 to 2030, following the conclusions of pan-European working groups in seven domains of interest, including primary prevention, the organisation of stroke services and rehabilitation. Patient organisations are represented in each domain.
In addition, a working group that includes our academic partner, Pr. Denis Vivien, has focused on translational stroke research.
What about preclinical stroke research?
The development of more relevant experimental models that mirror the complexity of human diseases is a key challenge in preclinical research for the coming years.
Regarding reperfusion studies, models allowing different clot compositions and locations to be mimicked should be used to improve acute therapeutic strategies in a personalized medical approach. The concept of neuroprotection has evolved to become more holistic, since protection is required for functional units made up of neurons, glial cells, pericytes, macrophages and the vasculature. In particular, models of white matter lesion and small vessel disease, as well as new imaging tools, are required for the study of vascular integrity, haemodynamic responses and blood–brain barrier function.
Regarding targets, inflammatory and immune responses as well as oxidative or nitrosative stress at reperfusion are promising. Regarding haemorrhagic stroke, new molecular processes including inflammation have been identified, yet translational models of aneurysm are not in common use and still need to be improved. Overall, the diversity observed in clinical practice is not being satisfactorily mimicked, because the introduction of comorbidities and reasonable variability (genetics, age, sex, stroke intensity, etc.) in preclinical models has yet to be implemented, despite STAIR's recommendation of 20 years ago.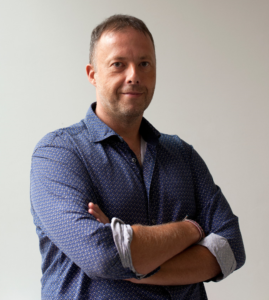 "Recent research provides hope of developing new and effective treatments for stroke. However, the translation from basic to clinical research has failed over recent decades, underlining the need for innovative methodological strategies. Networking between laboratory scientists and clinicians, better experimental designs and more relevant experimental models are required to improve our science."
Pr. D. Vivien
On the methodological side, preclinical confirmatory studies, designed entirely separately from exploratory studies, should be performed as an intermediate translational step. Here, the goal is to bring preclinical practice closer to clinical study quality and methodology (e.g. rigorous methodology, transparency, availability of the data, etc.).
The link to the full ESO publication: "Action Plan for Stroke in Europe 2018–2030" is here:
III) How does Strok@lliance commit to provide better preclinical services?
Thanks to a unique academic/private partnership, Strok@lliance is able to provide state-of-the-art preclinical services, anticipating future needs and directions in the field.
Strok@lliance therefore offers original translational rodent stroke models and imaging tools issuing from Pr. Vivien's research team, to meet the need for more translational studies. With more than 25 years of expertise behind it, ETAP-Lab guarantees that studies are performed in compliance with the very highest quality standards.
Strok@lliance is also proud to announce the spring 2019 launch of a PhD thesis project (co-financed by both partners) to assess the impact of comorbidities and introduce variability in a translational model of thrombotic stroke in mice.
To find out more about the future of translational stroke research, please watch Pr. Vivien's presentation from the 2018 Strok@lliance meeting at the Maison de la Chimie.